SPRINGTIME ON THE PRAIRIE
The Babies and Wildflowers are coming! As we get into the spring months, we will see the prairie come to life. The golden and brown grass will soon turn green, wildflowers will start peeking through, and the calving begins.
Bison calves are called "red dogs" because of their orange- red coloring. They can weigh from 30-70 pounds at birth, and can run up to 35 mph almost immediately. The calves will start losing their red coloring around 3 months of age. By 6 months old, they're completely brown and are starting to wean from their mother's milk.
The majority of bison calves are born around April and May. This is a phenomenon called birth synchrony. Some scientists speculate this adaptation happens due to food availability. Some believe it's to allow the herd to combine efforts to protect the calves from predators. No matter the reason, it makes for wonderful viewing. A group of red dogs running and playing is an unforgettable sight. The Baby Bison Spectacular tours provide lots of opportunities to see and learn more about the red dogs. Now is the time to check the schedule and make reservations! They usually fill up quickly.
To get even more out of the beauty spring brings to the prairie, the Babies and Wildflowers photo tours are an annual favorite. In a photo tour, the trams will take visitors to the bison herd for plenty of baby viewing and photos, and then find an open meadow to allow photographers to get out of the tram to photograph the beautiful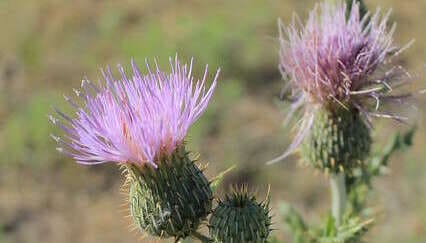 Nuttall's sensitive-briar (mimosa nuttallii). The leaves are sensitive and will close up when touched. Be careful of spikey thorns!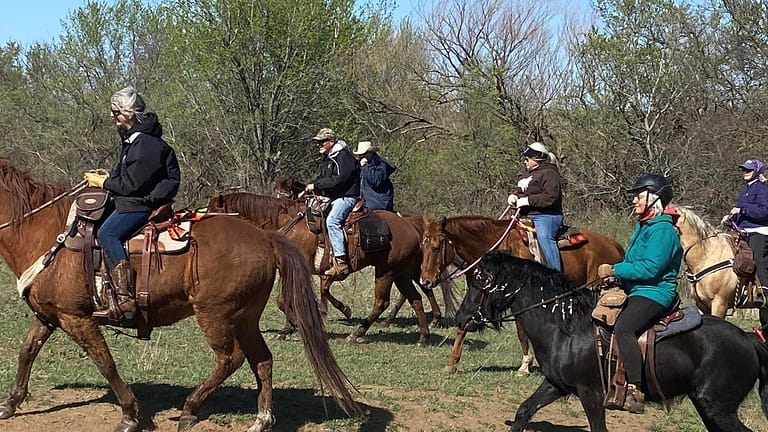 OUR MISSION
To promote prairie stewardship by providing interpretive and educational opportunities that emphasize the Kansas Prairie's natural, cultural, and historic resources.